Holiday season copywriting. Is there such a thing? Yes, of course, there is! And you need to get your head around it to get the most out of your marketing when you hit the holiday season.
So, first up, you may have noticed that we are currently all on fast forward due to the pandemic when it comes to kicking off the run-up to the festivities.
Black Friday email promos have been creeping into your inbox since the end of October.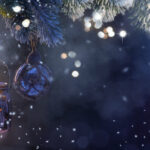 If you are in the US, turkeys, pumpkin, and stuffing have been popping up with increasing regularity since before Halloween.
The combination of businesses striving to make ends meet and the general need for something to look forward to has put pay to worry over getting into the festive vibe too early.
Whatever your business, copywriting in the holiday season is something you need to start doing. And whether your company slows to a grinding halt during the holiday season or it speeds up and can make or break you, getting your lingo right makes all the difference.
In the book: "Taking Down Goliath: Digital Marketing Strategies For Beating Competitors" Kevin M. Ryan and Rob "Spider" Graham explained: "Whether you run a big company or a one-person marketing department, the digital marketing universe offers an incredible opportunity fo marketers and advertisers of all types to finally create and execute campaigns that can be perfectly targeted, executed and measured for success."
Whatever your business, copywriting in the holiday season is something you need to start doing. And whether your company slows to a grinding halt during the holiday season or it speeds up and can make or break you, getting your lingo right makes all the difference.
So what do you need to look out for when it comes to holiday season copywriting? Read on and get some excellent support for what to do and not to do now.
Holiday Season Copywriting And Embracing The Message
There are, of course, times when your marketing messages should be serious, corporate, and quietly confident.
However, come holiday time, you can throw caution to the wind and spread a little cheer. Before we go any further, it goes without saying, making jokes out of COVID is a big no-no. 
Don't be that business that gets held up by the media globally for thinking it's 'funny' to make a joke out of a pandemic.
You'll get exposure for all the wrong reasons.
From November to January, for most of the world, colder weather, snowstorms, and overcoming family divides can make many feel sad and anxious.
We also remember back to the times of innocence, and your inner child wants to think about sparkles and Santa and making snow angels. 
The holiday season means you can be a bit cheesy and get more sentimental.
And this type of messaging done the right can be inspirational and uplifting for your clients. And they pack more of a powerful punch.
Storytelling in Your Holiday Season Copywriting
There it is again – storytelling. And of course, this is the PERFECT time to use it! 
You can use this to tell your company's own narrative in stories. It's all about positivity, people. And don't you just want that escapism right now?
Think about how the heart triumphs over adversity. Capture the holiday season spirit, and capture your audience's attention. Then you are well on your way to successfully and subtly creating a great campaign.
Use The Right Words
So while it's essential to get in the right tone for the holiday season, you don't want to drown your audience in festive cheer.
Yes, we are all on warp speed in a bid to get in the festive mood. But you should really wait until after Thanksgiving before you start bombarding people with Christmas associated messaging.
Make sure you are preparing before that, however. If you want to make a few hints, that's not a problem.
Cut Down on Pushing the Product
Try not to be over-salesy either. The campaigns that tend to do well are the ones that keep their brand name low key.
Think John Lewis and Sainsbury's (you'll know them if you are English). One of the exceptions is Coca-Cola. Did you know they came up with Santa Claus being dressed in a red suit?
Also, know your audience. If you have client's that don't celebrate Christmas, say Happy Holidays instead.
Generosity in Your Messaging
This is also the time to be generous. Tie your messaging to gratitude. 
Your message can hammer home that Christmas is about those you love. And also about being kind to your fellow human.
While you might think that thinking about other people isn't going to sell your product or service, you couldn't be more wrong. 
This messaging is about being positive. People will be endeared to your brand, leading to warm associations and loyalty that will keep them with you when the holiday season is over.
You can still address people's pain points and needs. But do it in such a way they can see how their festive desires can be fulfilled. You can bring joy and happiness to them through what your offer.
SEO And Your Holiday Season Copywriting
What do you put into Google when you are looking for holiday gifts?
You start looking for Christmas gifts or Christmas decorations. Get your SEO and keywords right, and you will see a spike in your traffic.
So around Christmas, and the holiday season in general, you need to adjust your SEO strategy to drive more traffic to your site and get as many customers as possible.
What will your audience look to find during the holiday season associated with your product or service? Make sure you incorporate this into your messaging and copywriting.
This is where your content on your website plays a massive role in its search performance.
How Do Get Your Content Searchable?
Here's how to get that content working hard for you. Follow these guidelines
Make sure your content that answers questions like "near me." This can be very important for local businesses and consumers who ask questions using voice search on their mobile phones.

Does your content answer "what is" and "where is" questions? This is how you can be in a featured snippet.

Keep your content varied. Have you got blog articles, videos, and social posts? How does your audience engage with you?

Make sure your content is supporting your audience's engagement.

Use content with 

target keywords

 and semantic keywords. This means Google will 'get' what your page does.

Get your H2 and H3s (headings) formatted correctly. Here is a sneaky trick so you can get featured as a snippet on Google. Make sure your target keyword answers a search question. Then use it as an H2 header. Then answer these questions as H3 headers with a minimum of five answers.
In conclusion, if you follow these guidelines, you can really maximize your holiday season copywriting. And you will also spread some seasonal cheer as well! 
If you liked this post, read my post on XaaS Service Copyrighting Tips On How To Market Your Product.